In my mind, enjoying live music has always represented the essence of summer. The warm weather and heightened excitement found in experiencing your favorite bands truly epitomizes what summer is all about. Look out for these five music events in the coming months to expand your artistic tastes and experience the sounds of summer! All located in the Bay Area, these concerts will definitely provide you with a meaningful entertainment experience that will define your 2015 summer.
1. Vans Warped Tour, June 19th 2015.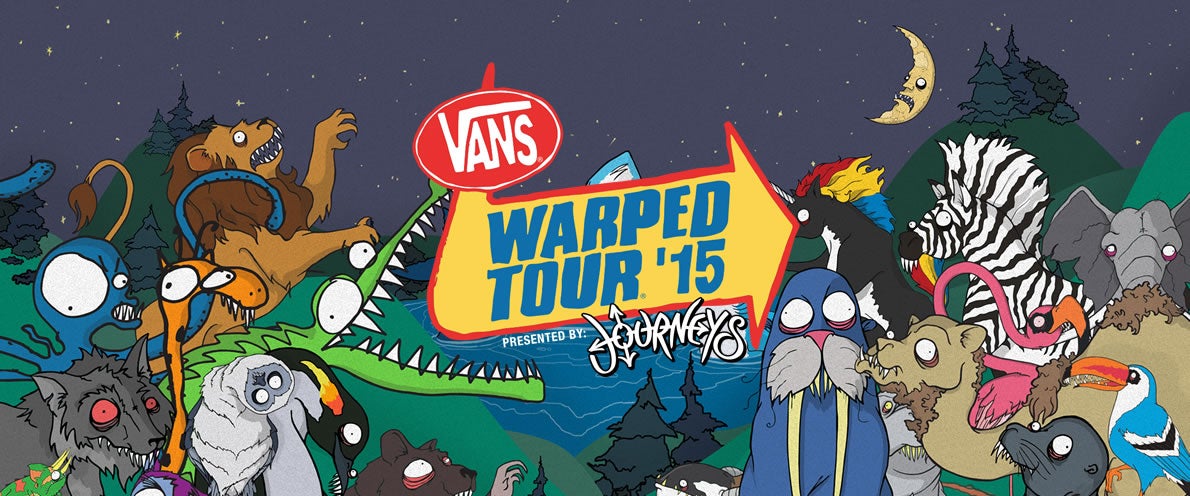 Photo Courtesy: Vans Warped Tour
Held at Shoreline Amphitheater, Vans Warped Tour typically features an eclectic mix of Metal, Hard Rock, Punk, and Alternative bands—ranging from "The Wonder Years" to the "Black Veil Brides." If you have a penchant towards the edgy and punk rock, be sure to buy tickets for this upcoming tour!
2. Dizzy Gillespie's Afro Cuban Experience, June 17th 2015.

Photo Courtesy: Ina Dittke & Associates
If you're looking for a more laid-back, cool jazz atmosphere, check out Dizzy Gillespie's Afro Cuban Experience live at Yoshi's—a sushi restaurant and nightclub featuring live jazz by famous artists all over the world. For those of you who are not familiar with Dizzy Gillespie, he was arguably the most influential Trumpet player who helped define the Jazz art form in the 20th century. Dizzy's legacy is continued by a number of experienced Jazz instrumentalists, showcasing Latin American melodies with African inspired rhythms. Even if you don't consider yourself a Jazz fan, use your time in the summer to experience the classy ambience at Yoshi's and be exposed to great art and music.
3. Phillip Phillips, July 10th 2015.
Photo Courtesy: Arts at Stanford
Primarily known for winning American Idol in 2012, Phillips will be collaborating with cellist virtuoso Dave Eggar at the Stanford Bing Concert Hall. I remember not being enamored by Phillips' seemingly ordinary voice and conventional country style back in 2012, but the fact that he is kicking off Stanford's prestigious summer concert series, and his conjunction with Eggar suggests a deeper side to Phillips' music.
4. Ingrid Michaelson, June 13th 2015.
Photo Courtesy: Ingrid Michaelson
One of my personal favorites, Michaelson's combination of bluesy and jazz-infused vocals, poetic lyrics, and acoustic ukulele defines her unique sound, which has recently brought her to her most extensive tour yet, "A Summer Night Out." Live at Fox Theater, Michaelson's palpable style will not fail to impress. For more information, check out her jazzy cover of Elvis Preseley's hit song, "Can't Help Falling In Love." (https://www.youtube.com/watch?v=5sQeQC4hT10)
5. Tokio Hotel, July 27th 2015.
Photo Courtesy: The Fillmore
Live at the Fillmore, German rock band Tokio Hotel will be performing in San Francisco as part of their "Feel It All World Tour." Continuing their scream and electro pop sound from their "Kings of Suburbia" album, which was inspired by the LA nightlife, Tokio Hotel mixes poeticism with chaos, ultimately creating an interesting pop rock style. Catch them at one of their rare performances in the United States!